School Council 2022- 2023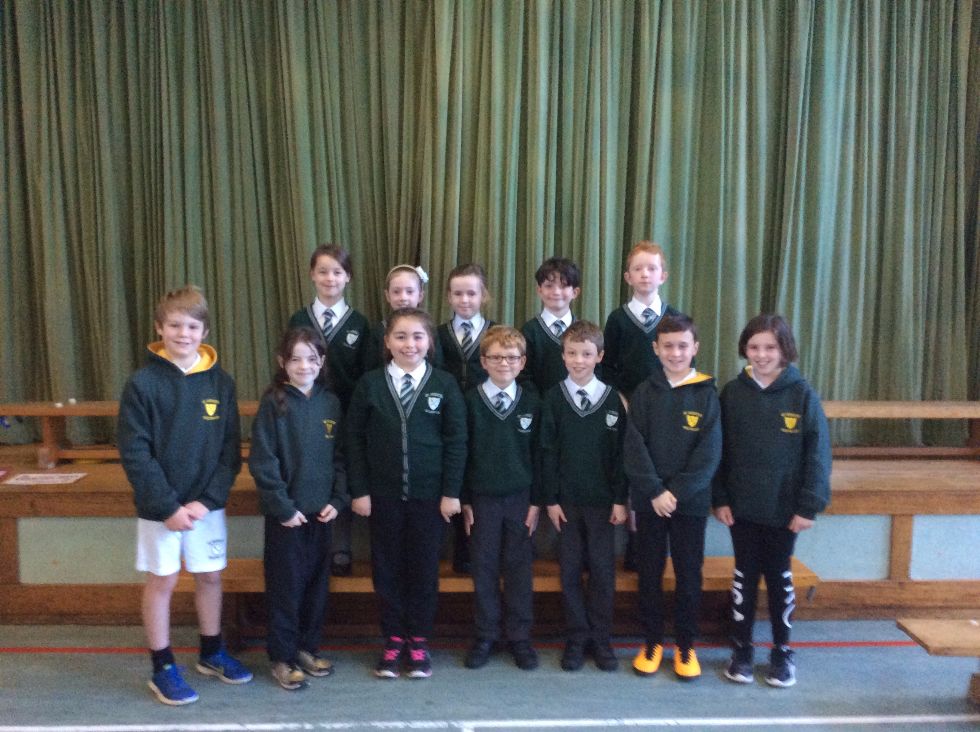 Student Council
The School Council elections will be held on Thursday 10th November in each class from P4 to P7.
Pupils should consider what they are campaigning for and how they can effect change within the school :
The School Council will be guided by Miss Mc Quaid.
The following committee roles will be eelcted after the class elections.
Chair
Vice Chair
Secretary
Publicity Officers
Poster Team
Ideas Box –
Registration and Alerting
We talked about what makes a good school council representative and here's what we came up with:
A good listener
Confident to share your ideas
Helpful
A good team player
Reliable
A good role model
Innovative
A good communicator
Th eprevious student council decided on -
Our goals for this year/what we would like to achieve is to improve break and lunchtime in the school playground. We would like to buy some playground equipment, to make lunchtimes more fun. We would like to set up a reading/art area in the KS2 playground. We would also like to help make ICT more fun and help to keep the ICT room organised.
We will be hosting lots of fundraisers next term, so that we can buy this equipment. Find out about our events on our school council board or on the school website!
Elections for Student Council will be on 10th November.
Our new Eco- Council will be elected after half term
About us - School Councillor roles
What does a school council do?
The school council meets – usually with a teacher present - to discuss and sort our problems these may include some lunches, behaviour or ideas for fundraising events. Members of the school council will be responsible for carrying out the ideas that have been agreed, such as planning fundraisers and writing newspaper articles.
What jobs are there?
Each year, ever class will normally elect two representatives to be members of the school council.
The council will then meet to elect officers such as:
Chair
Secretary
Treasurer
What makes a good one?
A good school council is one that represents the views of all students and get things done.
Many schools have councils, but they are not all successful, these are some of the things that make a council effective:
Regular meetings
A council that is not to big
Class/ form councils that meet regularly
Good communication between representatives and their class
Smaller groups (subcommittees) working on specific eves or issues
Work so far!
12th Mar 2020
The School Council have organised for all children to 'wear green' on Monday 16th...
St Patrick's Primary School, Church View, Holywood BT18 9LN
Phone: 028 9042 4772